The much needed change in policy cannot be brought about without a change in the balance of forces.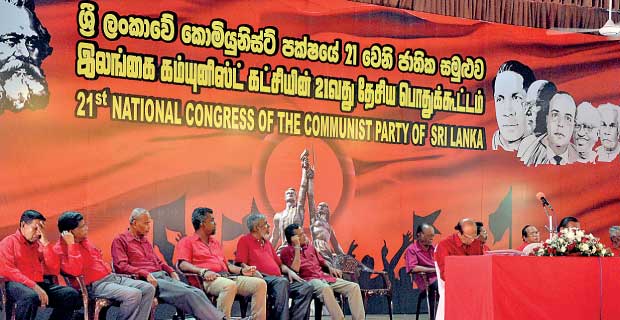 The 21st Congress of the Communist Party was held on Friday, September 29 at the Shalika Hall, Narahenpita, Colombo. Former Minister and the General Secretary of the Communist Party D.E.W. Gunasekera delivered the keynote address.
---
Imperialism now resorts to selective strategies namely: Destabilization of States, Regime Change and Military Aggression
As pledged the Government is called upon to speed up the Constitutional Reforms
The positive democratic and progressive elements are in a state of disarray and frustration
---
The rise of the Asian economy after a period of 500 years was the central factor which brought about the decisive turn in the balance of world economic powers.   
Its ability and potentiality to cope up with challenges posed by the 4th Industrial Revolution, particularly in the sphere of ICT is a factor to be reckoned with. India becoming the fastest growing economy in the world, is strengthening Asian economy as a whole.