According to the deceased's brother Vinod, there were injuries on Vignesh's face and body.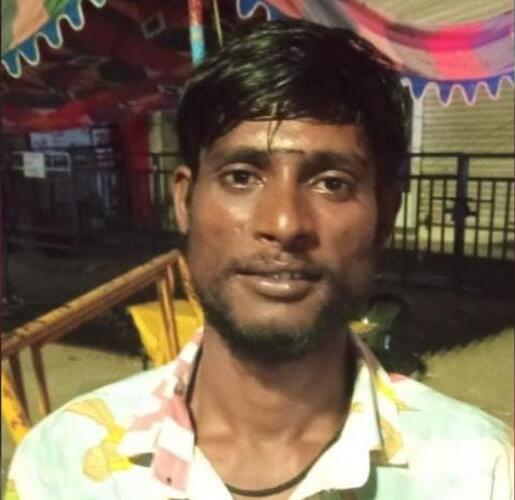 Vignesh (25) died in police custody on April 19.
The family of a 25-year-old man who died in custody at the Secretariat Colony Police Station, Chennai, on April 19, has alleged that he was tortured to death.
According to the deceased's brother Vinod, there were injuries on Vignesh's face and body. His body, the family has alleged, was not handed over for the last rites after the post-mortem with police insisted on cremating him.
As per the police statement, Vignesh and another man Suresh were arrested the night before for possessing cannabis and trying to assault policemen.
The ruling Dravida Munnetra Kazhagam (DMK), which had raised its voice against the All India Anna Dravida Munnetra Kazhagam (AIADMK) government in the 2020 Sathankulam custodial death of Jayaraj and Felix, is silent in Vignesh's case. The MLA from Chepauk-Thiruvallikeni constituency and chief minister (CM) MK Stalin's son Udhayanidhi Stalin, and Chennai Central MP Dayanidhi Murasoli Maran are also silent.
Vignesh, a slum dweller from Thiruvallikeni, did odd jobs and also offered horse rides at Chennai's Marina Beach. The second of six siblings—five brothers and a sister—his parents had passed away and their closest relative is their aunt. Vignesh's elder brother is married to Suresh's sister.
On the night of April 18, Vignesh and Suresh were travelling via Kellys, in Kilpauk, when they were stopped by a few cops on night vigil. As per the police report, the two men, who had injury marks on their faces, misbehaved with them and even tried to flee while resisting arrest. Vignesh died the next day after reportedly having seizures and vomiting in police custody.
Kavita Gajendran, a former journalist who has intervened in the issue and the secretary of the Communist Party of India (Marxist), Thiruvallikeni, Chennai, told Newsclick, "After we got the news of an alleged custodial death in our locality, we tried to reach out to the family members but couldn't find them."
The police, Gajendran alleged, had "picked up Vignesh's four brothers and confined them illegally for more than 40 hours. Even their aunt was taken away and they were not allowed to interact with one other". "The police ensured that the media couldn't talk with the family. Even during the funeral, the police kept a close watch on them and allowed only a few people to be a part of the last rites," she further alleged.
Journalist Savukku Shankar, who has revealed some important information about the case, said:"Five inspectors, one assistant commissioner and Kilpauk deputy commissioner Prabhakar were present during the post-mortem" and "200 police personnel were present during the last rites. "What is the need for so many police personnel?" he asked.
Vinod, who was the only one to see Vignesh's dead body at Kilpauk Medical College morgue, said that his face and hands were swollen due to injuries.
"As per the information we have received so far, Vignesh's jaws were tied with a wet cloth and his hands tied behind while he was hit on the chest with a rifle butt. We were also told that his neck had stitches. His wrists, shoulders and the right side of his face were swollen," Gajendran alleged after speaking to Suresh's mother and Vignesh's aunt.
About the DMK's vociferous criticism of the AIADMK government in the Sathankulam deaths, Shankar said, "They were Nadars. They have the backing of their trading community. Who do these people have? They are likely slum-dwelling Dalits."
After the allegations of custodial death, DGP C Sylendra Babu ordered the CID Crime Branch on April 22 to conduct a probe and also suspended a sub-inspector, a constable and a home guard.
The incident has been criticised by various political parties. The CPI(M) had posted a Tweet condemning Vignesh's death and urged Stalin to transfer the case to the Crime Branch.
Viduthalai Chiruthaigal Katchi leader Thol Thirumavalavan on April 23 urged Stalin to take appropriate action against the respective officials under the Scheduled Caste and Scheduled Tribe (Prevention of Atrocities) Act and also reminded that Suresh was also brutally tortured is still in jail without medical treatment.
Naam Tamilar Katchi leader Seeman issued a statement: "Is it social justice to brutally assault, murder and burn the body of Vignesh, who was arrested by the police? Is this the Dravidian model of governance?" He listed out the number of custodial deaths since the DMK came to power and lashed out at its politics around social justice.
The main opposition parties have refrained from criticising the DMK with the AIADMK and the Bharatiya Janata Party (BJP) instead stressing the need for the safety of police in Tamil Nadu indirectly referring to the attack on assistant inspector Margaret Theresa by a man booked by her for drunk driving a month ago in Tirunelveli on April 23.
"Society can be at peace only when the police friends (sic) who are supposed to protect us have full authority. Do not tie their hands for political reasons," tweeted state BJP president Annamalai.
Former CM and AIADMK leader Edappadi K Palaniswami said that "the government should provide proper training to the police to defend themselves from attacks".
Five days after Vignesh's death, AIADMK coordinator O Panneerselvam demanded that the state government transfer the case to the Central Bureau of Investigation and also asked Stalin to pay a Rs 50 lakh compensation to his family and a government job to one of the members. "It is customary for the DMK to magnify the small when it is not in power, and to cover up matters when it comes to power. Thereby, the suspicion that the DMK government is trying to cover up the specified incident is in everyone's mind."
Civil rights organisations in Tamil Nadu, notorious for custodial deaths, have called for a zero-tolerance policy on custodial torture.
Courtesy: newsclick.in