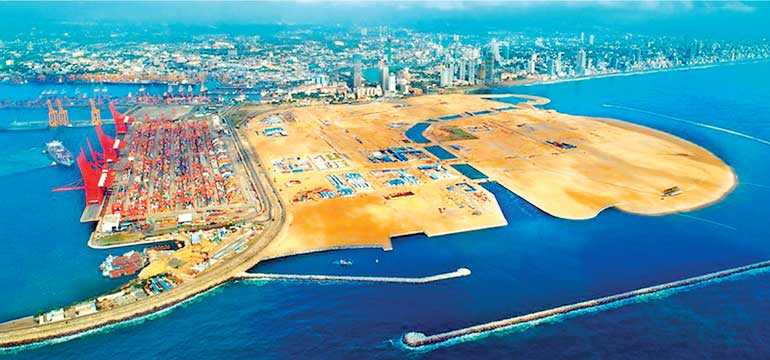 Overall, the Port City Colombo is expected to attract $ 15 billion in investments and create around 80,000 new job opportunities for locals and foreigners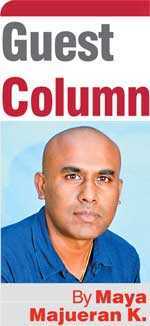 Port City Colombo is a brand-new modern city development built as an extension of the Central Business District of Sri Lanka's vibrant commercial capital, Colombo. The city is located on 269 hectares of reclaimed land from the sea between the old city centre and the Colombo port, features South Asia's premiere residential, retail and business destination, offering unmatched planned city living along the warm waters of the Indian Ocean.

The development will comprise of five different precincts including the Financial District, Central Park Living, Island Living, The Marina and the International Island. Upon completion, the Port City of Colombo will cover more than 5.6 million square metres of built space, which includes world-class facilities and spaces in healthcare, education, entertainment, hotels and restaurants, retail and office with an integrated resort and a marina, offering the best in living by the sea.

Port City Colombo is a key connectivity project of the Belt and Road Initiative (BRI) and aims to align and coordinate the development strategies of Sri Lanka. CHEC Port City Colombo Ltd., a unit of China Harbour Engineering Company (CHEC) which is part of China Communications Construction Company Ltd. (CCCC) is investing $ 1.4 billion in reclaiming land, and is preparing to market and build support facilities. This is the single largest foreign direct investment in Sri Lanka's history to date. Overall, the Port City Colombo is expected to attract $ 15 billion in investments and create around 80,000 new job opportunities for locals and foreigners.
The reclamation of 269 hectares of land completed in January 2019 and the development of common infrastructure is currently in progress, which includes the construction of highways, electricity, water systems and common amenities. The completion of the project, which is scheduled to finish in 2041, and when it is completed Port City Colombo is expected to contribute $ 11.8 billion to Sri Lanka's economy per annum according to an independent study carried out by PricewaterhouseCoopers (PwC). This project is expected to transform Sri Lanka into a regional business and financial hub in the south-Asian region.
Colombo International Financial City (CIFC), an offshore financial district within the upcoming Port City Colombo is a game changer for Sri Lanka. As Sri Lanka is located strategically in an appropriate time zone and midway between the major financial markets: New York, London, Frankfurt and Dubai to the West and Tokyo, Hong Kong, Singapore and Sydney to the East, it has the potential to serve as a financial centre to home a cluster of nationally or internationally significant financial services providers such as banks, bond markets, stock market, insurance companies and reinsurers.
The CIFC's primary objective is to become a prominent financial hub in the region by connecting with South Asian and Bay of Bengal countries. As there is no established international financial centre in Indian day time, the CIFC can capitalise on that to develop as a regional financial hub, specifically to target the growth engine that is India which lies just 20 miles away.
Investors from around the world are invited to invest in Port City Colombo and the Sri Lankan Government has clearly stated that Port City Colombo is not only for Chinese investments and open for any country that intends to invest in Sri Lanka. A Special Economic Zone (SEZ) to be set up in the Port City Colombo will have regulation covering gaming according a bill tabled, titled 'Colombo Port City Economic Commission', in Parliament earlier this month.
This bill provides for the establishment of a Commission empowered to grant registrations, licences, authorisations, and other approvals to carry on businesses and other activities in the SEZ. The five-seven-member Commission will oversee all activities within the SEZ, including identification of a single-window investment facilitator for the promotion of ease of doing business within the Zone, and determine and grant incentives and other exemptions for the promotion of businesses of strategic importance within the SEZ.
Success of this project is depending on how the Port City Colombo is competitive with other investment hubs such as Dubai, Singapore, and Hong Kong, by attracting investors, entrepreneurs, innovators, companies, financial institutions through a well-structured and competitive legal, tax and regulatory, and dispute resolution mechanism.
However due to the increasing number of Chinese projects in Sri Lanka, as part of BRI, there was a reasonable number of critics quoting China's BRI and investments as a 'debt trap' and Sri Lanka is widely showcased as an example of 'Chinese Debt Diplomacy'. The Chatham House study reports that the cumulative value of Chinese infrastructure investment to Sri Lanka amounted to $ 12.1 billion between 2006 and July 2019 and due to that many local citizens feel that the country is being sold to the Chinese. However, several studies conducted by few reputed institutions and their data on debt dynamics do not suggest China has engulfed Sri Lanka in a debt trap.
Therefore, if the Port City Colombo project becomes successful as planned, and the Port City Colombo and CIFC can fill the vacuum between Singapore and Dubai, Port City Colombo will provide significant benefits for Sri Lanka's economic growth by becoming a major income earner and a higher-paying service sector employment provider. Also, Sri Lanka can become an attractive location for multinational and domestic companies to set up regional HQs from which to distribute products and services to clients across the region.
---
(The writer is a Ph.D. candidate at the University of Kelaniya, researching the BRI, and holds an MBA at the Open University of Sri Lanka and BSc at the Wayamba University of Sri Lanka. Maya currently serves as a Director to BRISL.)
Courtesy: Ftlk