The Muslim Council of Sri Lanka (MCSL) in a letter has appealed to President Gotabaya Rajapaksa to allow the burial of any member of the community in the event of death caused by the novel coronavirus (COVID-19) instead of cremation which is prohibited as per Islamic faith.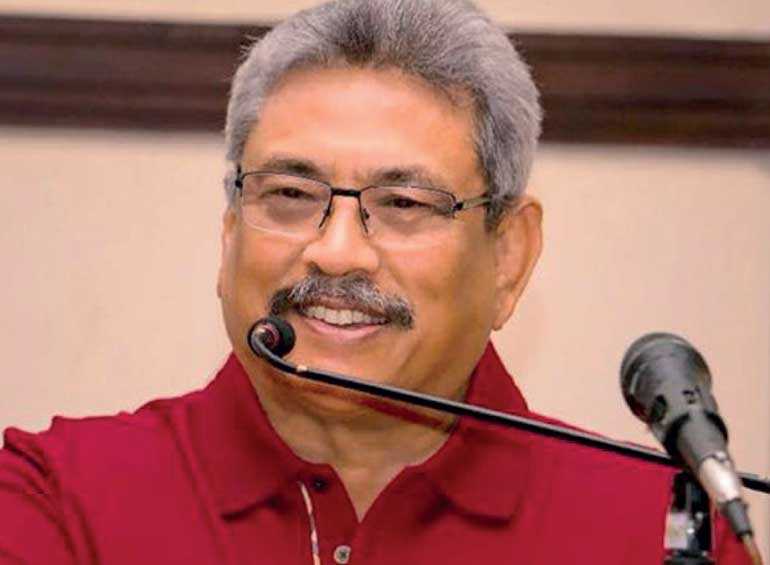 The MCSL in the letter has attached WHO guidelines on burial as well as international guidelines on disposing of bodies infected with COVID-19.

Following is the full text of the MCSL letter sent early this week:

We thank your Excellency for your strategic intervention with regard to the COVID-19

pandemic and the excellent measures undertaken by the Government under your able leadership to control the spread of the coronavirus. We are also grateful to the frontline doctors and other medical staff, the public health officers, the tri forces, the police and public servants who are going beyond their call of duty during this crisis.

While appreciating the Government's commitment to control the pandemic, we would like to bring to your Excellency's kind attention the total disregard of religious funeral rites of

minorities by the health authorities in cremating Muslims who died of the COVID-19 virus.



The Quarantine Act of 1952 clearly states that disposal of the deceased could be undertaken by burial or cremation according to specified guidelines. The WHO guidelines of 24/04/2020 too clearly specify burial or cremation in case of death due to this infection while following strict guidelines.

Over 182 countries including India, Singapore, United Kingdom, Australia, Malaysia, Iran,

Israel, USA and Italy, have permitted to bury or cremate the dead bodies of those infected with COVID-19 as per specified guidelines, respecting the beliefs of the deceased and their families.

The Government Medical Officers Association (GMOA) in a letter to Your Excellency dated

03/04/2020 has requested for a panel of experts to discuss this matter, which has serious

consequences on the final rites of religious minorities. We are fully aware that very little is known about the new coronavirus (COVID-19) pandemic, which has presented unprecedented challenges. Yet, the World Health Organization, after expert opinion of world-renowned researchers and specialists, has very clearly specified that those infected with the coronavirus could be buried. We invite your Excellency's kind attention to the annexed information sheet.

We kindly request Your Excellency to appoint an expert panel to review the SOP issued by the Director General of Health Services and make necessary amendments to include the right to bury of religious minorities while conforming to WHO and Government guidelines. We would appreciate if respected senior Muslim medical professionals could also be included in that expert panel.

The Muslim community will adhere to safety procedures prescribed by the health authorities should Your Excellency's Government allow for Muslims to be buried as per their religious requirement.